Mid-Century Collections in Pristine Condition
Things to know about Culver glassware.
These 22k gold Culver patterns are no longer in production. Thus, supply is limited. All are in excellent, almost unused, condition. Ready to be appreciated by you!
Please be sure to hand wash.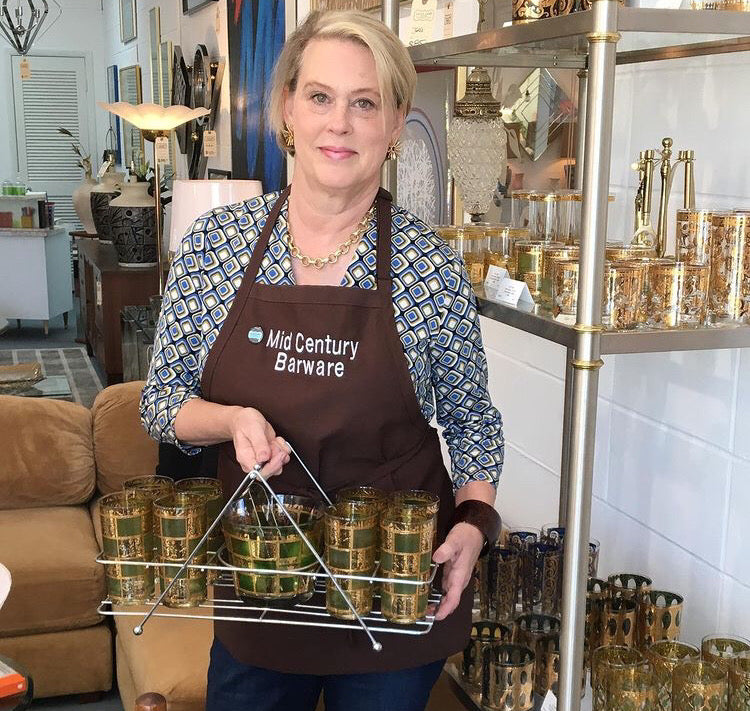 Cheers to you!
From Tina, the barware lady.
Thanks for sharing my passion for Mid Century Barware. These treasures are too fabulous to keep hidden. Let's return them to your bar and tabletop.
About Me
Currently in these fine stores:
Montgomery Antiques and Interiors